A Perfect Match Through
Innovation and Experience
SideDrive Conveyor is the authority on sanitary conveying equipment. Thanks to a strong partnership with Intralox, we are proud to be the first, and only, company in the world to exclusively offer side drive, edge-driven conveyors.
SideDrive Conveyor has a long history with Intralox. Our parent company NCC has worked with Intralox for more than 30 years—NCC was actually started by a former Intralox employee. We are one of the select few companies to have a Preferred Supplier Agreement with Intralox. This, in addition to several licenses to build specific equipment, allow us to design and build completely flexible, sanitary conveyors with modular plastic belting from Intralox.
Together, SideDrive Conveyor and Intralox share a commitment to innovation and exceptional service.
Dedicated to Innovative Conveyor Solutions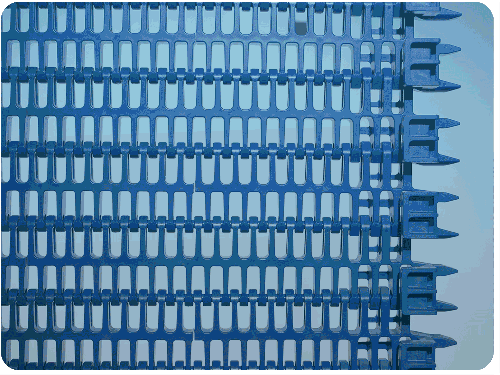 Intralox was founded on the principle of solving a problem. For more than 40 years, the company has continued to evolve from its first innovation in 1971 when founder JM Lapeyre developed a modular plastic belt to replace the metal belting used in transporting shrimp.
Today, Intralox has more than 800 active patents and has extended its conveyor solutions past its flagship modular plastic belting to help improve operations and production lines around the world.
SideDrive Conveyor, like Intralox, was also founded in innovation. SideDrive Conveyor not only builds sanitary conveyors but does so using Intralox's modular belting that is designed to be driven by its side, eliminating the restrictions of traditional conveyors.
A Commitment to
Continuous Improvement and Service
SideDrive Conveyor was established to solve customer problems with innovative conveyor solutions—and do it right. With an exclusive focus on integrating Intralox's unique plastic modular belting with side drive, edge-driven technology, SideDrive can build and integrate virtually any transport set-up.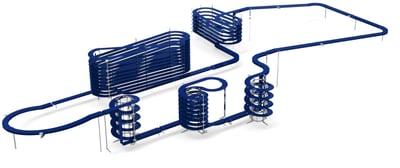 By integrating the Intralox 2700 Series belt, SideDrive's food safe conveyor solutions are limitless. The possibilities are endless with drumless or cageless spirals and long-running, transferless conveyors that move virtually any product—raw, packaged and non-food items—in any configuration.
SideDrive Conveyor utilizes NCC's proven experience as a full service automation systems integrator to ensure each conveyor design is built to meet the needs of food processing, consumer packaged goods and OEM machine builders.
Contact us to discuss how we can help design and integrate a sanitary conveyor solution that works for you.
How Can SideDrive Conveyor
Streamline Your Production Line?