The Value We Can Bring You
HYGIENIC, FLEXIBLE, LOW TOTAL COST OF OWNERSHIP
SideDrive Conveyor offers the most hygienic spiral conveyors available on the market. They are easy to clean in order to reduce food safety risks and recall concerns, minimize operator effort and time, as well as reduce associated water, chemicals and waste.
SUMMARY OF SAVINGS: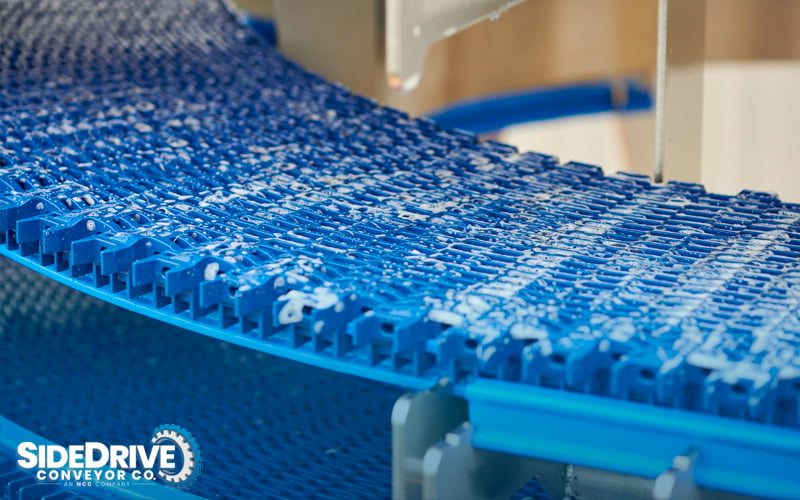 Low Total Cost of Ownership - quick cleaning, low water and sewage usage drives the lowest TCO of spirals on the market and drive towards sustainability goals.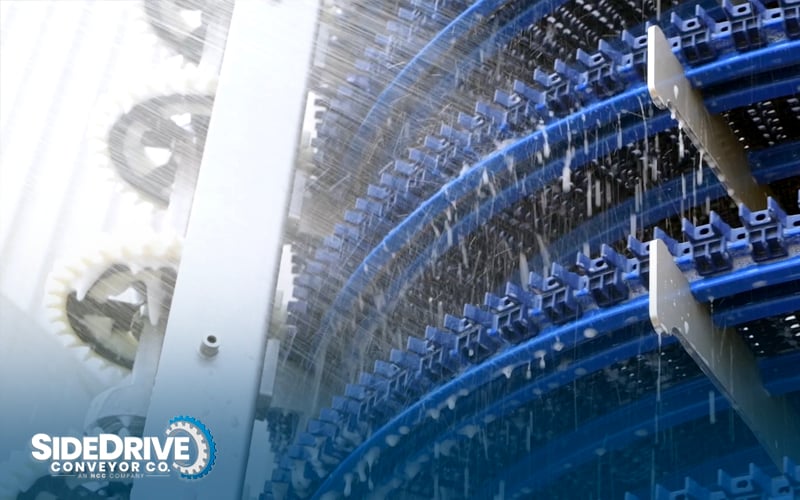 Water and Sewage Savings reduces the amount of water used during sanitation due to surface area reduction. Result estimates could save ~334,000 gallons per year per spiral.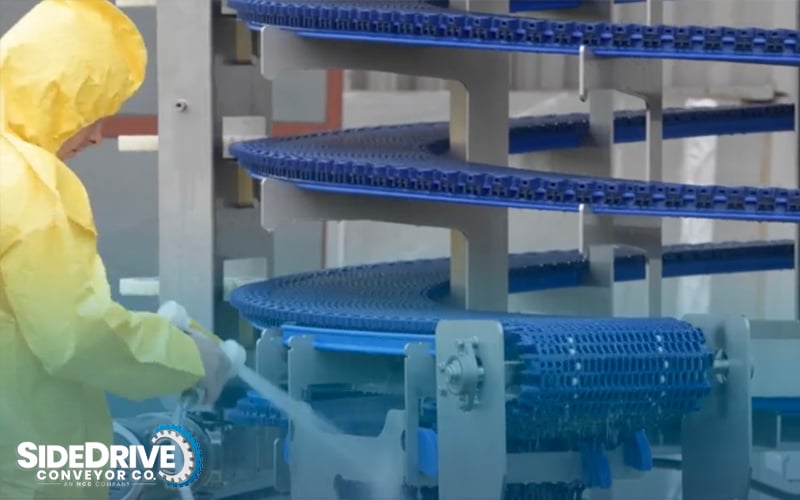 Labor Savings - Less time to clean, less time to maintain. Cleaning alone drives 45% labor savings for a typical spiral - 24" wide of 400'.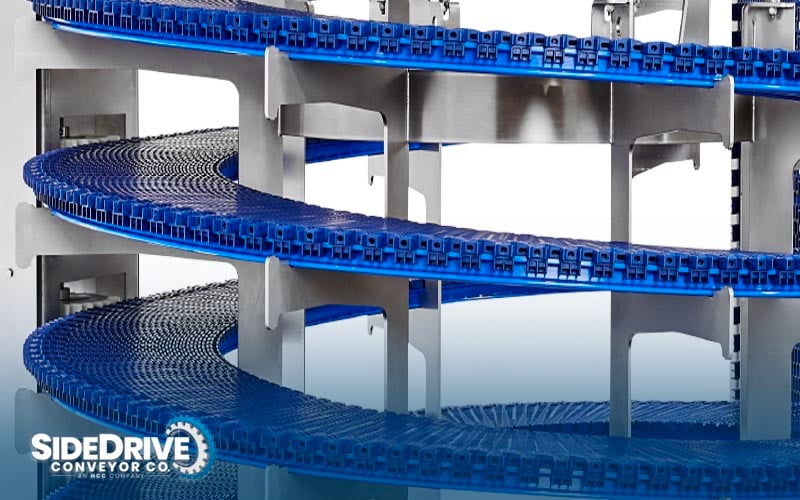 Our open frame design allows an unsurpassed ability to clean with great access to see and perform sanitation.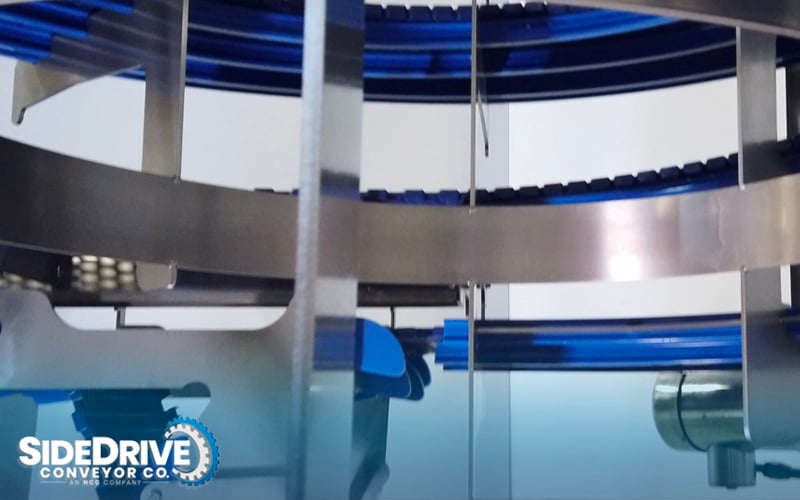 97% less harborage= locations for contamination, compared to a drum-driven spiral and 93% less compared to other spiral designs on the market.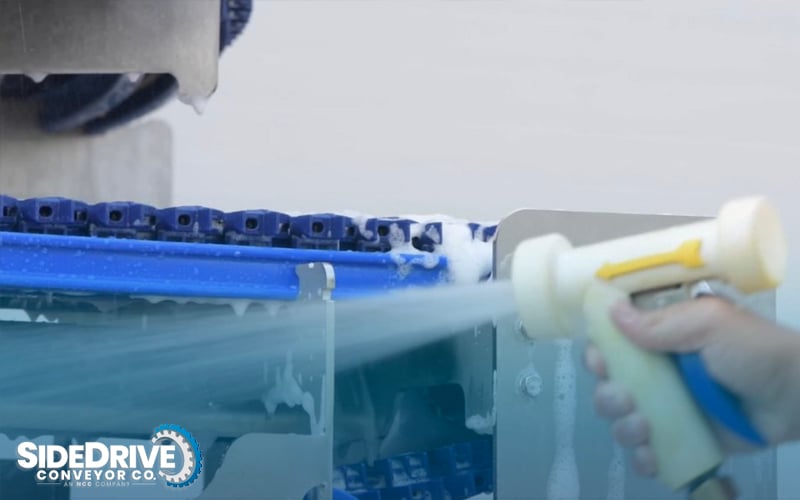 Our hygienic design allows for ease of sanitation by eliminating harborage areas to clean to ensure food safety.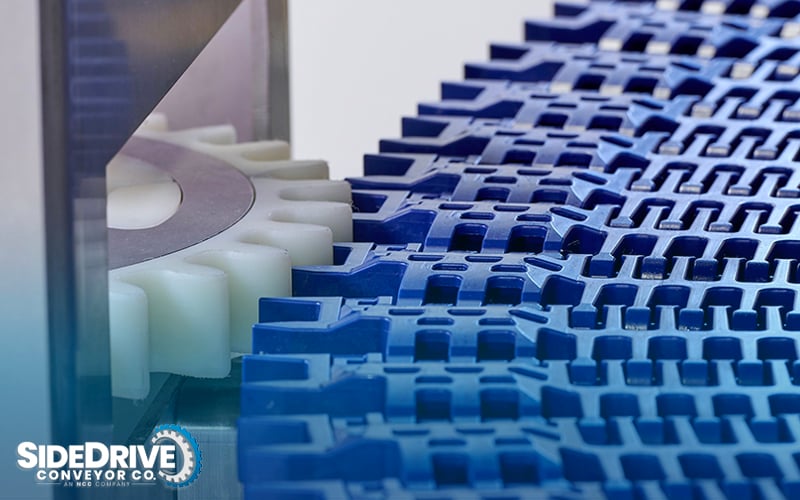 Reduced Belt Maintenance - The plastic belting and edge-driven sprockets reduce wear and tear on components, keeping the line operating for longer between services.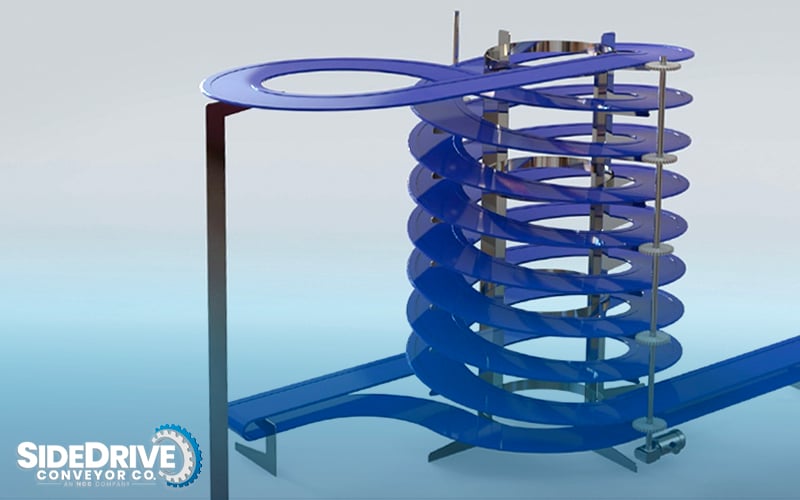 Our flexible design allows for creative solutions to optimize layouts for new and existing facilities. We can design a conveyor that fulfills your specific needs.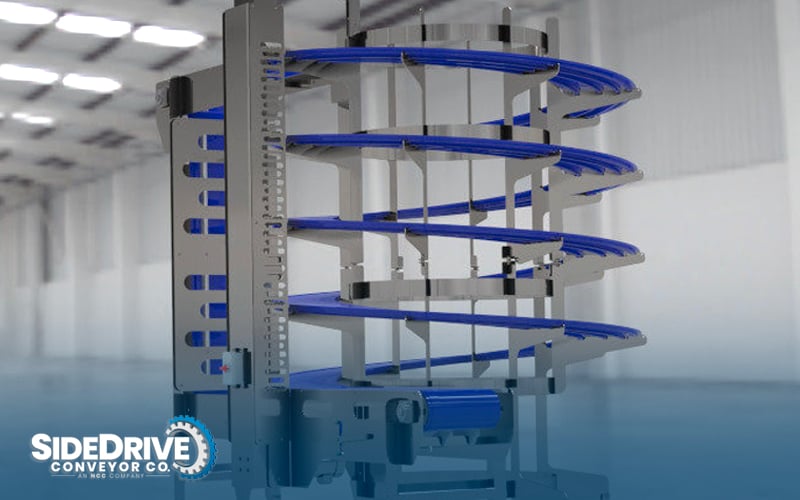 Our design has 50% less surface area compared to drum spirals and 32% less vs. other edge-driven designs.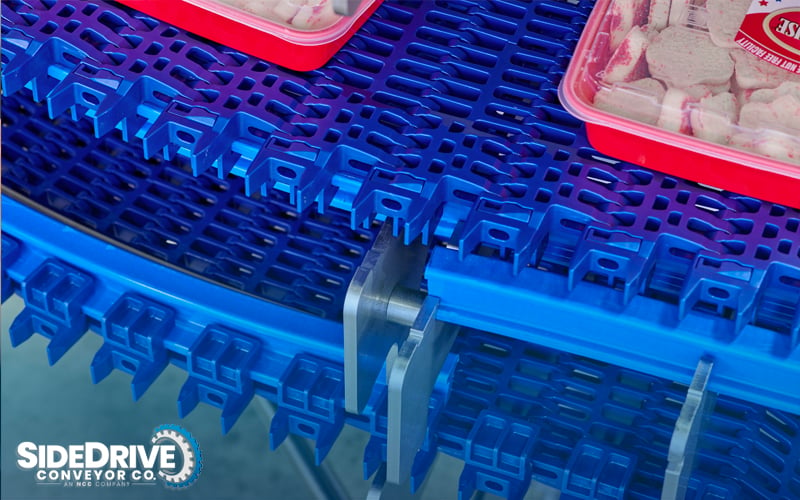 Low Maintenance - No drums, no large drum bearings, no complex take-ups. Result estimates could save ~$80,000 per year. No matter your needs, our conveying solutions are robust enough to get the job done, while gentle enough to handle products without damaging them. Whether you need to get your product up, down, across your plant, or simply need a time buffer during operation, our sanitary conveyor solutions are available to keep your product moving.
Contact us to discuss how we can help design and integrate a sanitary conveyor solution that works for you.
How Can SideDrive Conveyor
Streamline Your food-safe Production Line?