SideDrive conveyors provide
safe transport for prepared & RTE foods
Food safety is a major concern with prepared and ready-to-eat (RTE) foods. Since prepared and RTE foods are meant to require no further processing, the presence of pathogens can be profoundly dangerous, and even fatal. Preventing pathogenic harborage is vital to the food safety of RTE foods. In fact, over the past several decades, there have been "several severe and high-profile outbreaks of food-borne illness linked to the consumption of RTE foods," which "prompted the USDA and FDA to issue stringent rules and regulations governing the manufacturing of RTE foods."*
SideDrive conveyors are designed with hygiene in mind.

Our side-driven, plastic belting can help ensure the safety and integrity of your products.
Source: *Hwang, Andy, and Lihan Huang. Ready-to-Eat Foods: Microbial Concerns and Control Measures. CRC Press, 2010.
Ideal conveyor solutions

that fit your prepared foods needs
Completely configurable and modular sanitary conveying equipment offers the ultimate flexible solution for your prepared and RTE food production line. Modular by design, SideDrive's unique conveyor configurations allow you to optimize your production space based on your individual needs. Whether you need to retrofit an existing configuration or build one from scratch, SideDrive can design and configure a custom solution that you've only dreamt of, until now. The possibilities are endless!
Adaptable conveyors

for prepared and RTE foods
SideDrive sanitary conveyors are perfect for prepared and RTE products, whether they're naked or in a primary or secondary package. Some examples include:
Lunch meats & poultry

Rigid containers of deli salads

Rigid containers and bags of salads

Desserts

Wrapped sandwiches

Pouches of baby and toddler foods

Bags, cartons and pouches of snacks

Pouches of dry sausage

Rigid containers and squeeze pouches of nut butters

Cannabis edibles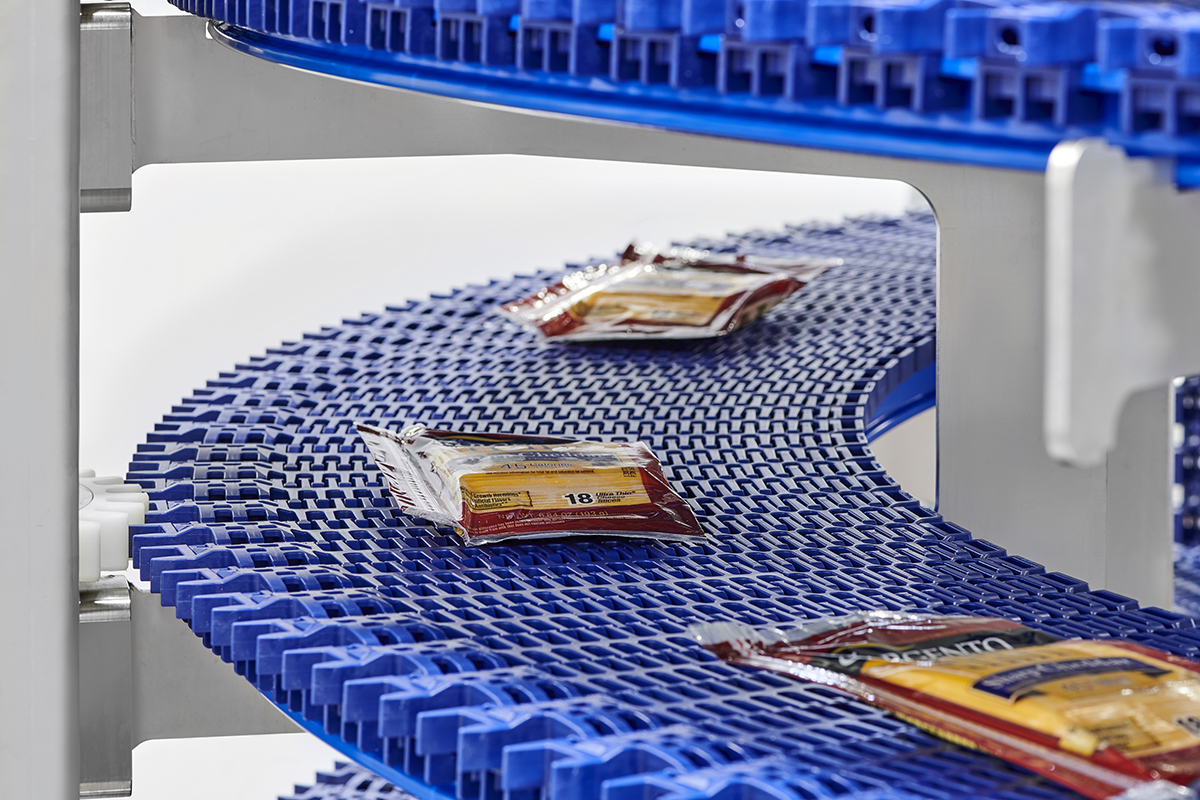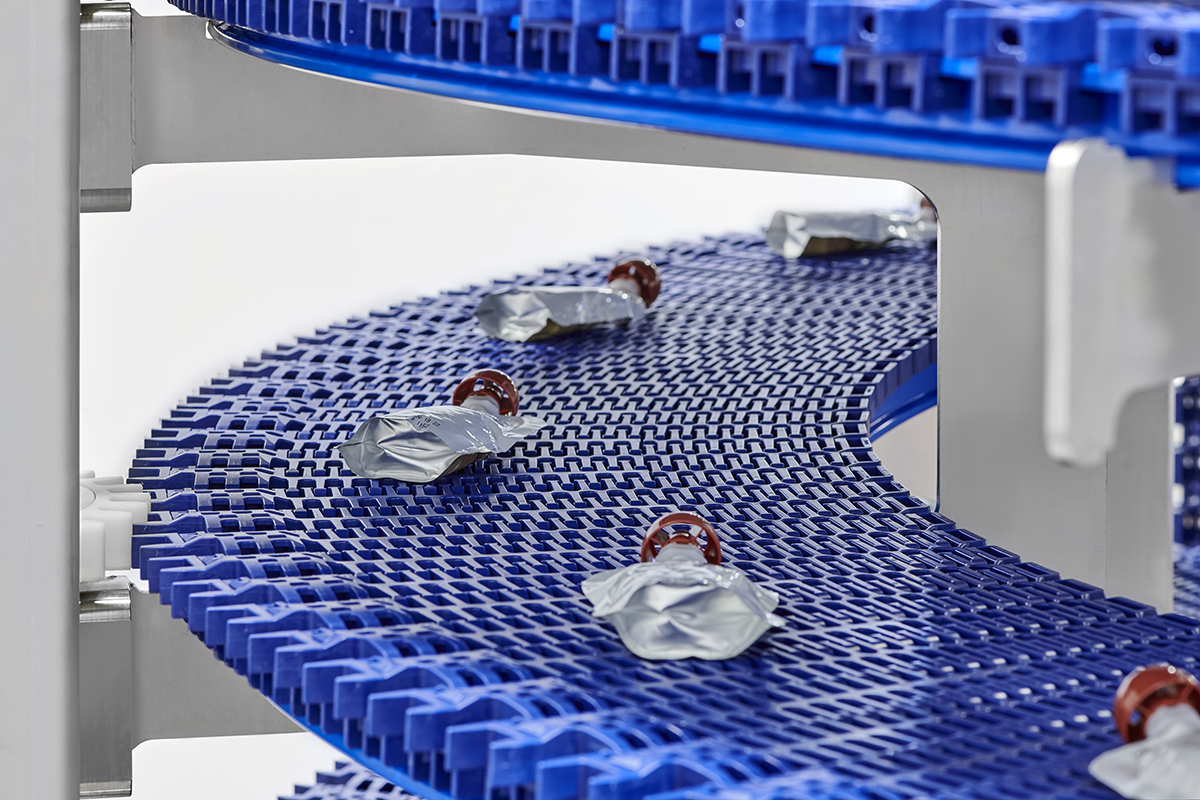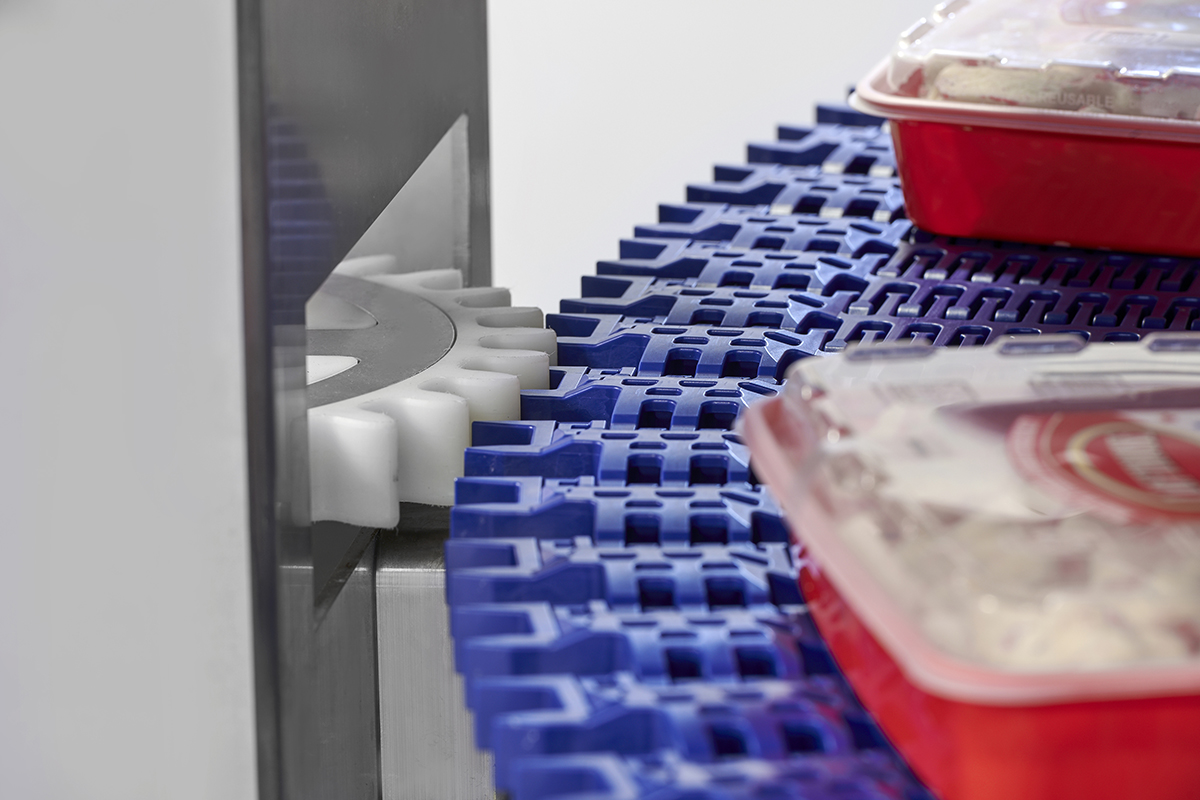 Sanitary conveyors that

protect your RTE products
Prepared and RTE foods require strict quality control and food safety practices in order to ensure their food safety and integrity.
Conveyors made with food-safe materials protect your product from contamination. Transferless and spiral conveyors safely handle prepared and RTE foods and prevent breakage. The gentle motion of the side-drive edge-driven conveyor belting keeps your products from moving around, preventing breakage and helping maintain integrity. Additionally, plastic belting prevents damage or marks caused by its rigid metal counterpart and helps reduce product loss due to adhesion.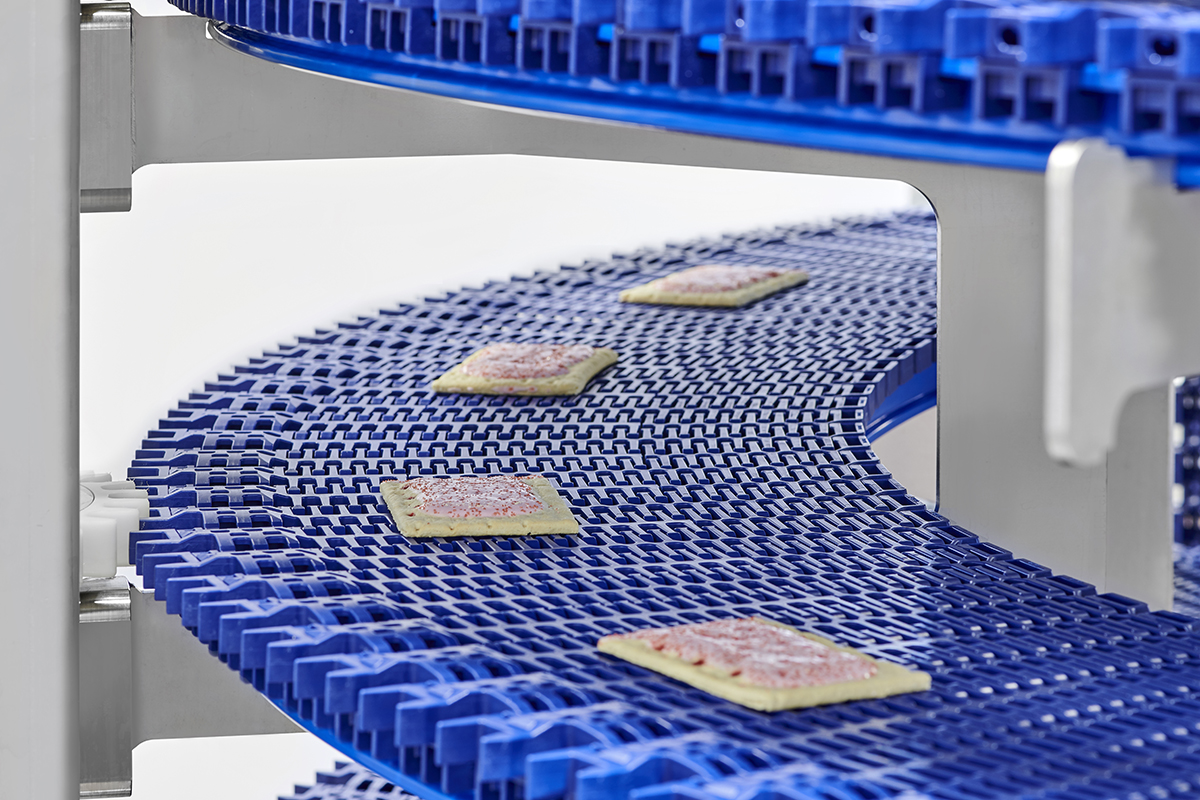 Naked Products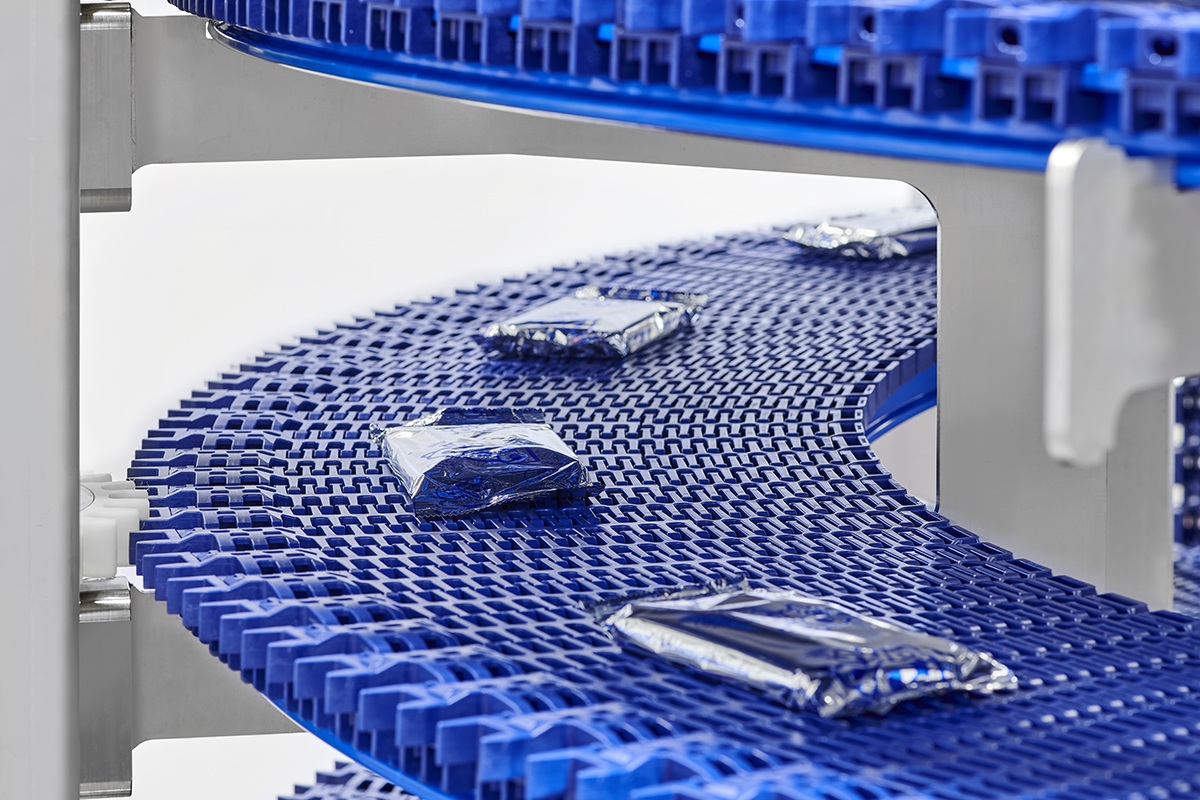 Primary Packages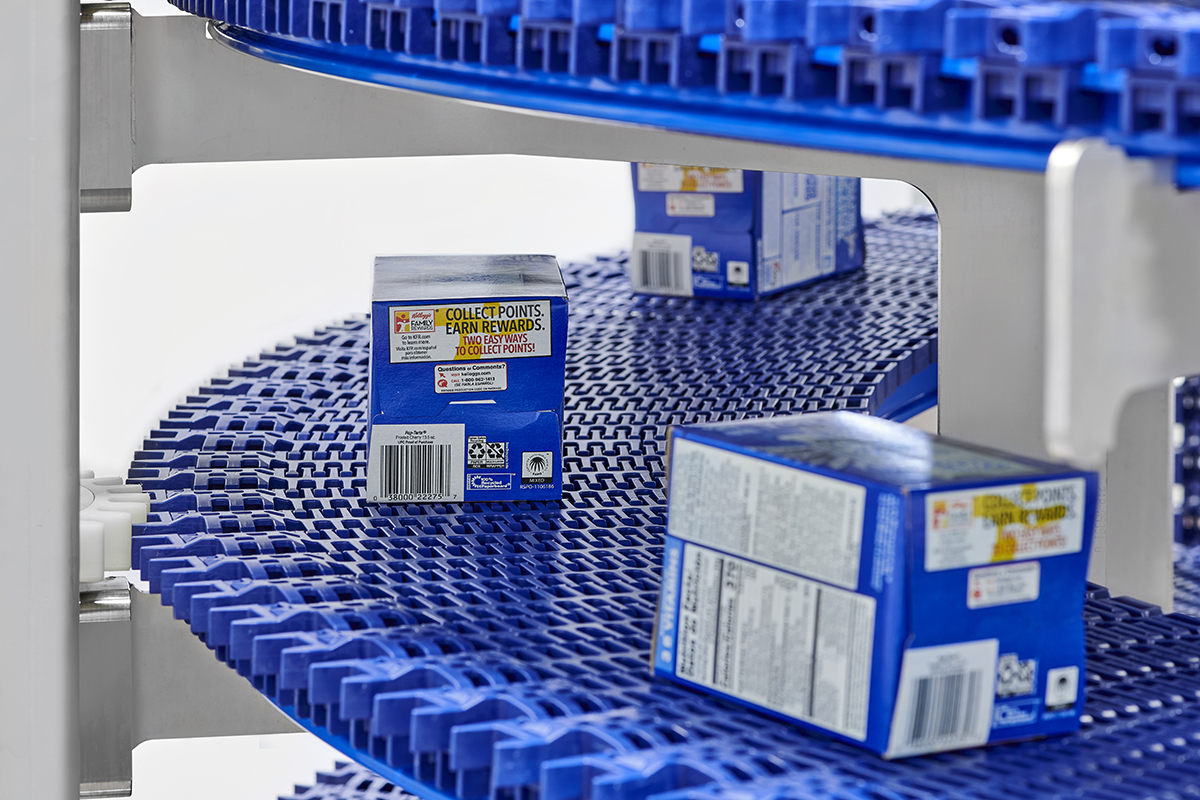 Secondary Packages
Sanitation made simple

with SideDrive's sanitary conveyors
Listeria and Salmonella are just a couple of bacterial pathogens that can jeopardize your product's safety. According to the American Meat Science Association, "Salmonella is the most frequently reported bacterial cause of foodborne illness in the U.S. (...) In contrast to raw meats and poultry, ready-to-eat (RTE) meats contaminated with Salmonella spp. are considered adulterated (USDA Food Safety and Inspection Service, 2012a). As such, FSIS conducts testing for Salmonella in RTE products."*
Proper hygienic design and simplicity of washdown are crucial to the success of food processing and packaging solutions, particularly in helping prevent bacterial harborage. SideDrive conveyors are hygienically designed to be compatible with food-safe production lines. With an open, drumless design, unique food-safe edge-driven belt technology and a number of sanitary features, SideDrive spiral conveyors are the most hygienic on the market and provide a conveyor solution for your food safety plan.
The small footprint of SideDrive spiral conveyors is beneficial for easy accessibility, cleaning and sanitation. Hygienic features and plastic belting make washdown more effective. These features include:
Food-safe materials

Sloped surfaces for easy run-off

Cantilevered, stainless, open-frame design

Plate frame structure easy for cleaning

Hygienic feet

Continuous welds to prevent harborage of bacteria

Welded standoffs that separate parallel surfaces

Solid UHMW wearstrips