Sanitary bakery conveyors

gently keep products moving
Fragile bakery products demand delicate handling
whether they're raw, naked or packaged.
With a smooth and reliable motion, SideDrive's baked goods conveyors protect your product's integrity and improve your productivity by gently transporting delicate baked goods and ensuring quality control.
Baked goods conveyors with

ultimate flexibility
Completely configurable and modular sanitary conveying equipment offers the ultimate flexible solution for your bakery production line. Modular by design, SideDrive's unique conveyor configurations allow you to optimize your bakery production space based on your individual needs. Whether you need to retrofit an existing configuration or build one from scratch, SideDrive can design and configure a custom solution that you've only dreamt of, until now. The possibilities are endless!
Applications for

versatile baked goods conveyors
Our sanitary bakery conveyors are perfect for:
Raw foods such as pizza, bread and cookie dough
Naked foods such as unwrapped tortillas, brownies and snack cakes
Extruded foods such as laminated pastry products, filled and two-dough cookies or whole grain bread
Packaged products such as wrapped cupcakes or pastries, bags of buns, tinned or boxed pies and more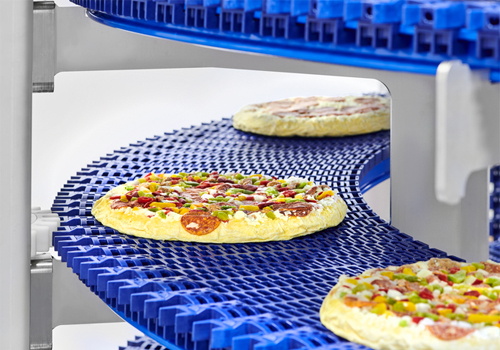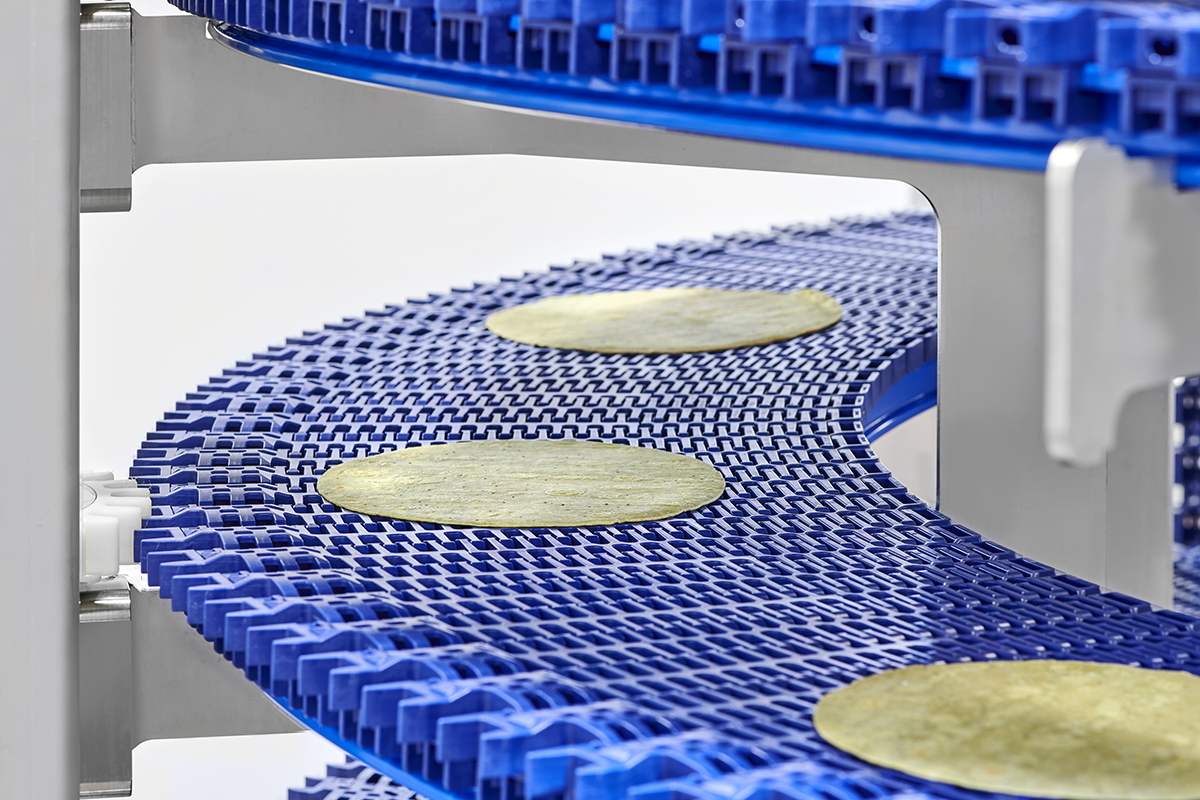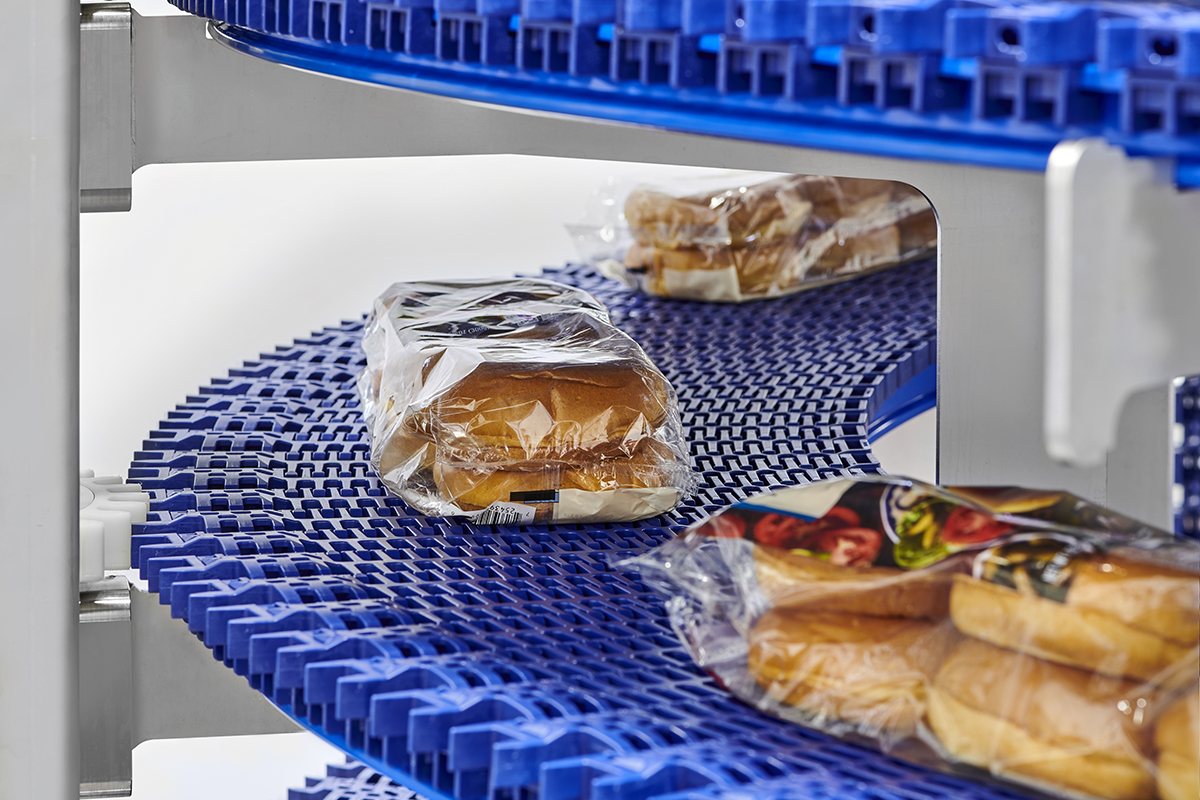 Baked goods conveyors that

protect your products
Our sanitary side drive conveying systems keep your bakery products safe and your production line moving.
Quality control and food safety are at the forefront of any bakery operation. Baked goods conveyors made with food-safe materials protect your product from contamination. Transferless and spiral conveyors safely handle products and prevent breakage. The gentle motion of the side-drive edge-driven conveyor belting keeps your bakery products from moving around, preventing spills and crumbles, helping maintain your product's integrity. Additionally, plastic belting prevents damage or marks caused by its rigid metal counterpart and helps reduce product loss due to adhesion.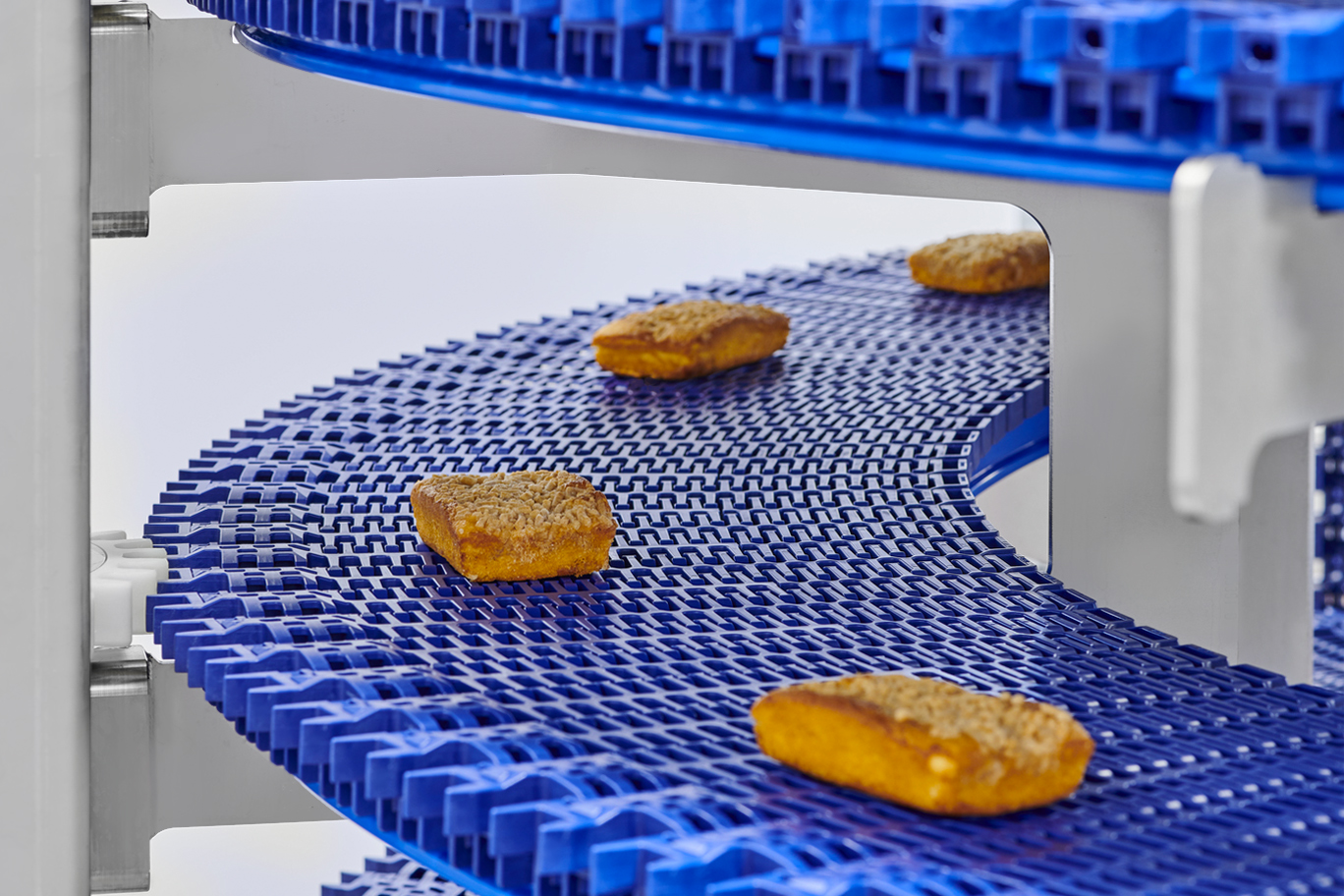 Naked Products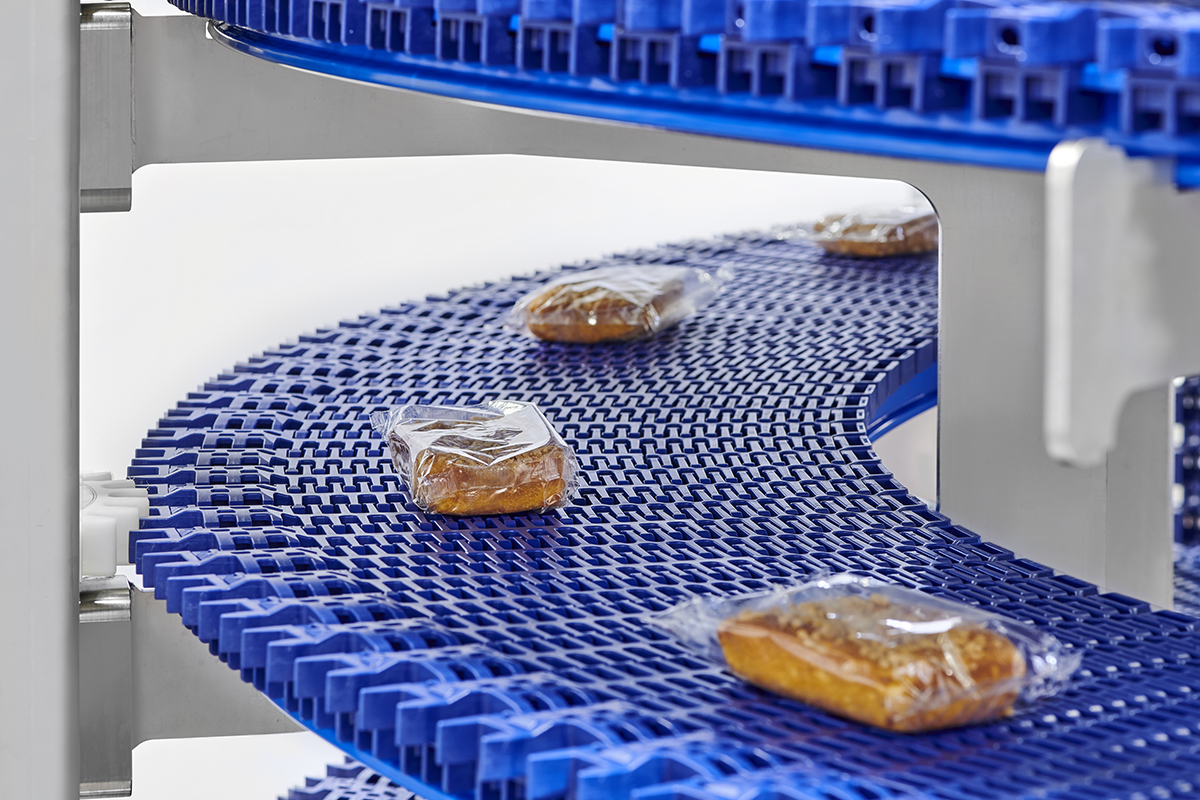 Primary Packages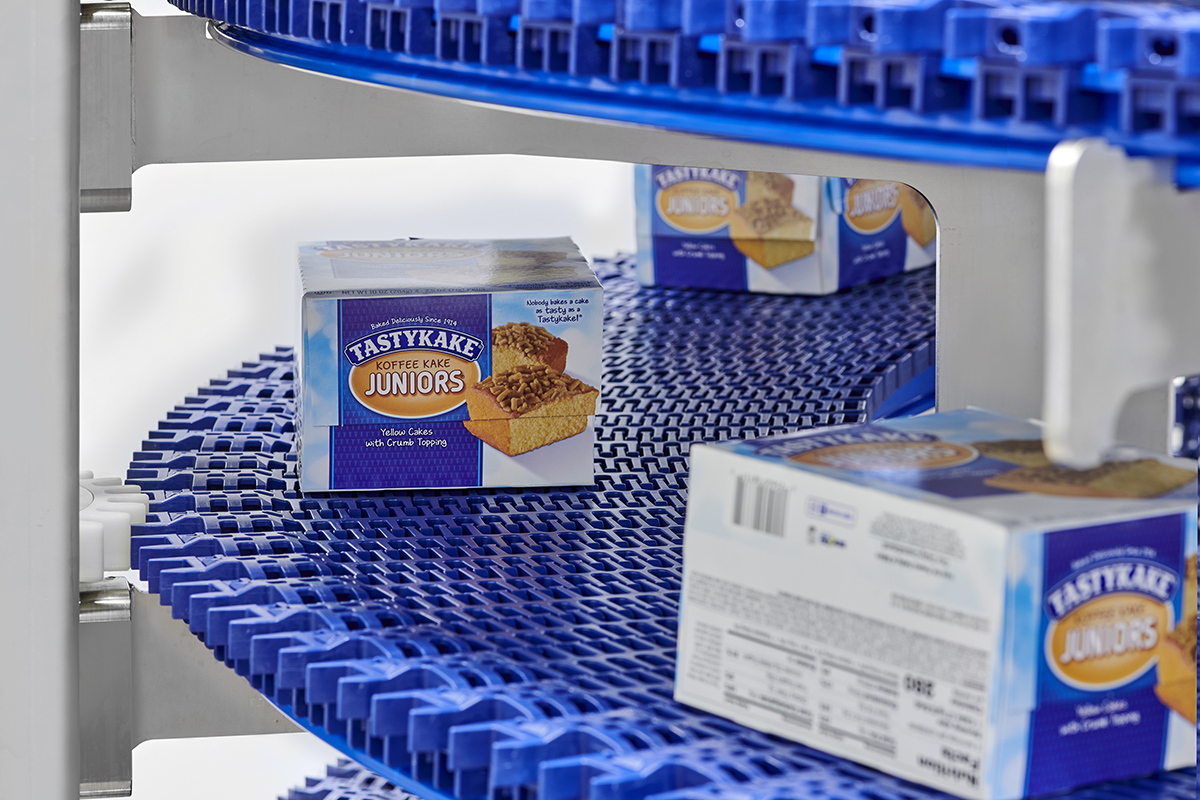 Secondary Packages
Sanitation made simple with

SideDrive's sanitary bakery conveyors
SideDrive conveyors are designed with food safety as a top priority. With an open, drumless design, unique food-safe edge-driven belt technology and a number of sanitary features, SideDrive spiral conveyors are the most hygienic on the market.
Cleanability is essential to baked goods conveyors. The small footprint of SideDrive spiral conveyors is also beneficial for cleaning and sanitation. Hygienic features and plastic belting make washdown more effective. These features include:
Food-safe materials
Sloped surfaces for easy run-off
Cantilevered, stainless, open-frame design
Plate frame structure easy for cleaning
Hygienic feet
Continuous welds to prevent harborage of bacteria
Welded standoffs that separate parallel surfaces
Solid UHMW wearstrips