UNIQUE SPIRAL CONVEYORS
SOLVE SPACE CHALLENGES
When a simple spiral conveyor won't fit, SideDrive Conveyor Co.'s unique spiral configurations work where others don't when challenging floorplans present themselves.
Thanks to the modular design of our conveyors, we build spiral conveyor systems according to your available space and applications requirements. Whether you need to fit a conveyor into an existing floor plan or overcome complex product handling needs, our unique spiral configurations are the solution.
NEW CONVEYORS AROUND OLD EQUIPMENT—NO PROBLEM

The configuration possibilities are endless with SideDrive's unique spiral conveyor configurations. Our modular design provides the flexibility to design and configure a spiral to fit your exact space without compromise.
Fast, efficient transport up and down between floors or levels, or over aisles, equipment, existing structures
Infinite shapes and elevations are possible, including oblong, alpine, and square turns to follow the perimeter of a room, if needed
Incorporate multiple belts running different directions in the same footprint
Eliminates the time and cost with designing an entirely new conveyor system
UNIQUE CONFIGURATIONS FOR

COMPLEX REQUIREMENTS
SideDrive's unique spiral configurations meet a variety of manufacturing requirements. Depending on your specific application needs, we can build a spiral conveyor that works for you.
Design to meet your unique space requirements
Create layouts and applications never before possible
Expand a single packaging line into multiple lines with modular design
Drumless spiral conveyor design is faster than traditional friction and positive drive conveyor systems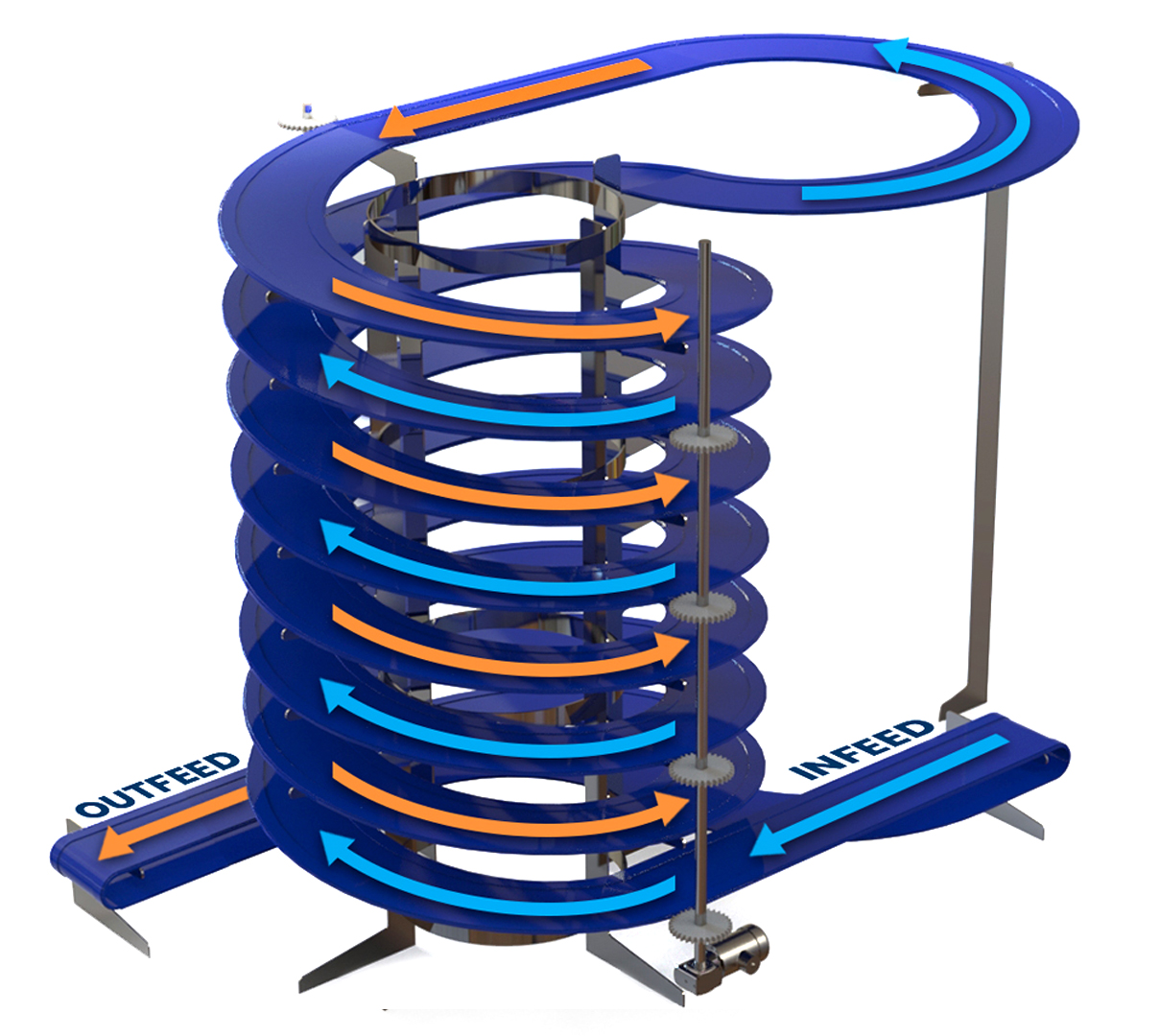 Spirals that elevate and lower product on the same frame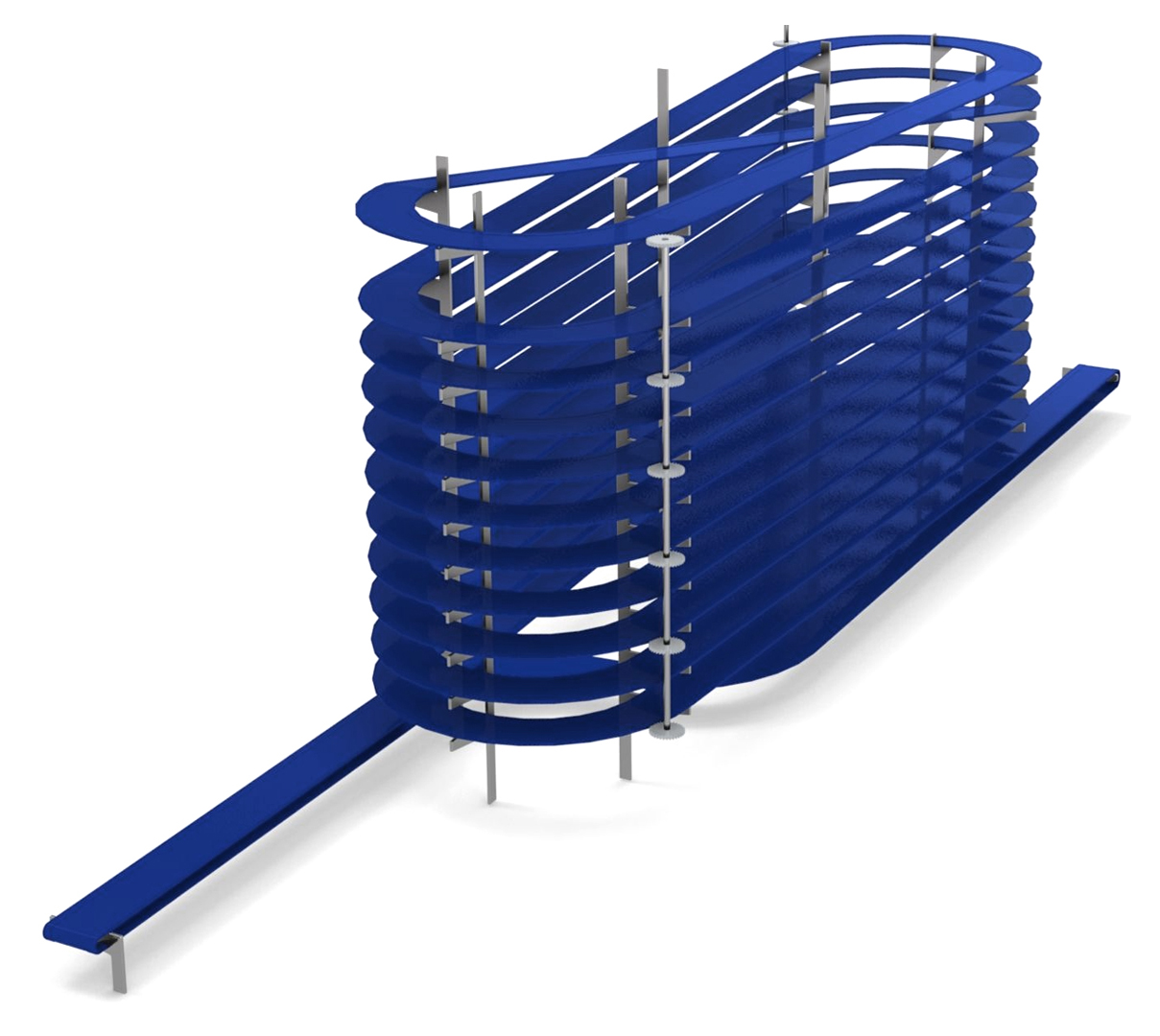 Oval spirals, when round will not fit your space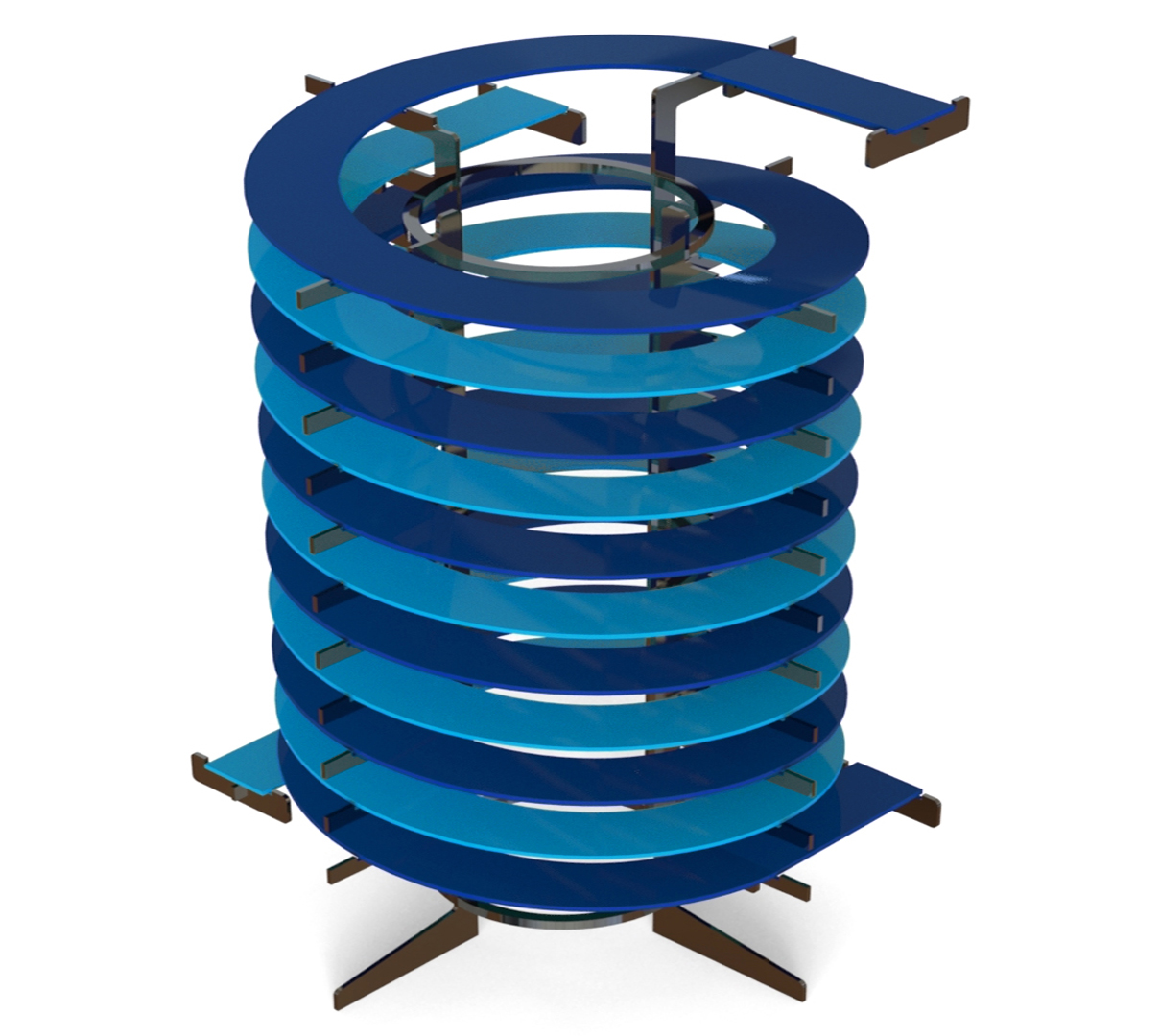 Multiple infeed or discharge options to feed from multiple locations to a single packaging line
EXCLUSIVELY FOCUSED ON SANITARY, SIDE DRIVE CONVEYORS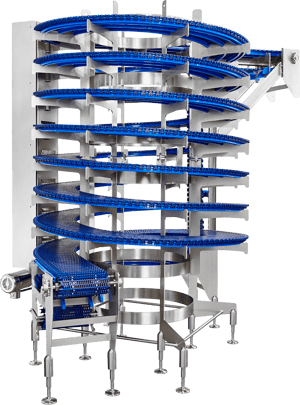 Since 1986, we've designed and integrated unique conveyor configurations and solved thousands of manufacturing challenges in the food processing and packaging industries.
As an NCC Company, SideDrive Conveyor proudly brings NCC's proven experience as a full service automation systems integrator to our sanitary conveyor offering for food processors, consumer packaged goods companies and OEM machine builders.
How Can SideDrive Conveyor
Streamline Your Production Line?