Hygienic conveyors
keep dairy foods safe
"Manufacturing safe, wholesome products is perhaps the most important aspect of any dairy foods business,

especially when it comes to consumer confidence,

"
as John Lucey of the University of Wisconsin—Center for Dairy Research points out.*
SideDrive conveyors are designed with food safety in mind. Whether your dairy products are raw, pasteurized or cultured, SideDrive's side-driven, plastic belting can help keep them safe.
Source: *Lucey, John. A collaborative effort to help small dairy manufacturers meet safety guidelines. Dairy Foods.
Your dairy product's

flexible conveyor solution is here
Hygienic zoning of dairy production lines is crucial to controlling cross-contamination and maintaining your product's food safety. In fact, as the Innovation Center for U.S. Dairy points out, "History has shown that there is a greater likelihood of finding spoilage organisms or pathogens in uncontrolled or raw manufacturing areas than in production or ready-to-eat (RTE) areas. Managing the flow of personnel, supplies, air, and equipment significantly reduces the potential for cross-contamination."*
Sanitary conveying equipment that's completely configurable offers the ultimate flexible solution for the hygienic zoning of your dairy production line. Modular by design, SideDrive's unique conveyor configurations allow you to optimize your production space based on your individual needs. Whether you need to retrofit an existing configuration or build one from scratch, SideDrive can design and configure a custom solution that you've only dreamt of, until now. The possibilities are endless!
Source: *Kedzierski, David, et al. Controlling Pathogens in Dairy Processing Environments: Guidance for the U.S. Dairy Industry. Innovation Center for U.S. Dairy, 2019.
Dairy conveyors

for various applications
SideDrive sanitary conveyors are perfect for dairy products, whether they're naked or in a primary or secondary package. Some examples include:
Milk

Condensed & dried milk

Cream

Sliced and shredded cheese

Cream cheese

Butter

Yogurt, kefir, buttermilk, lassi and other cultured dairy products

Ice cream, frozen yogurt and sherbet

Pudding

Whey

Casein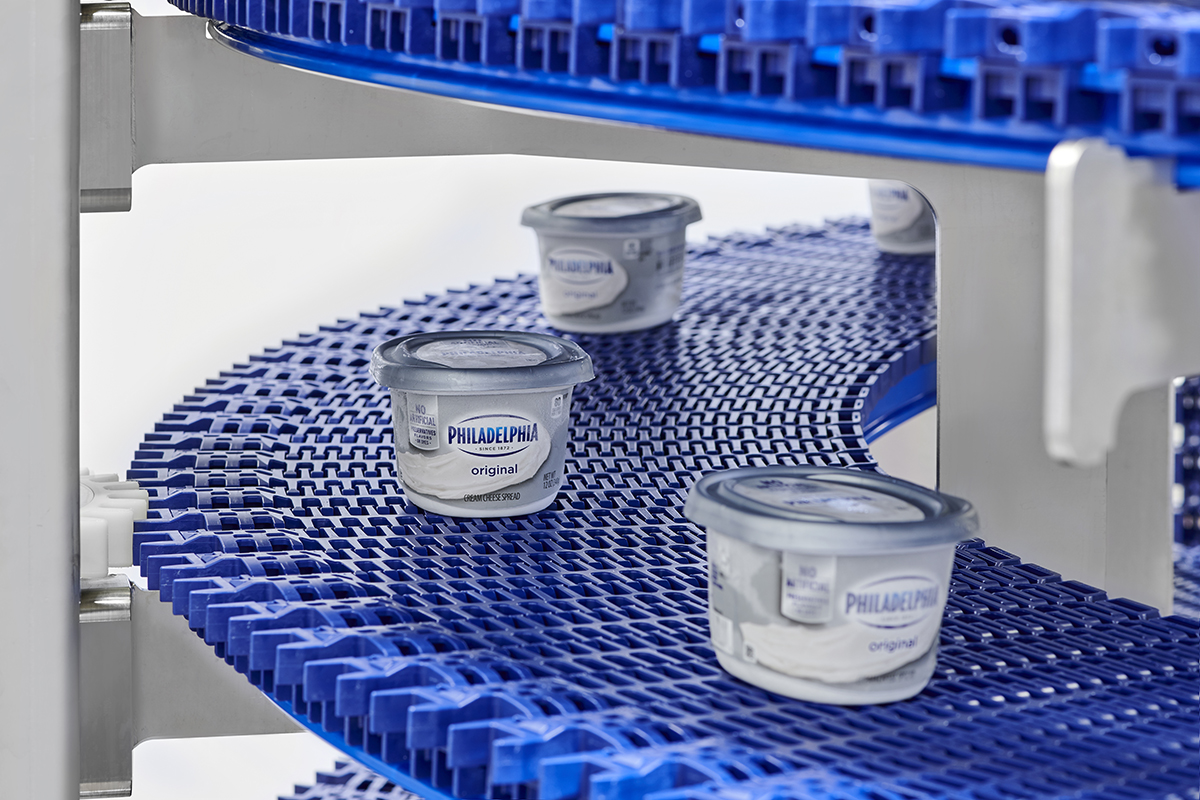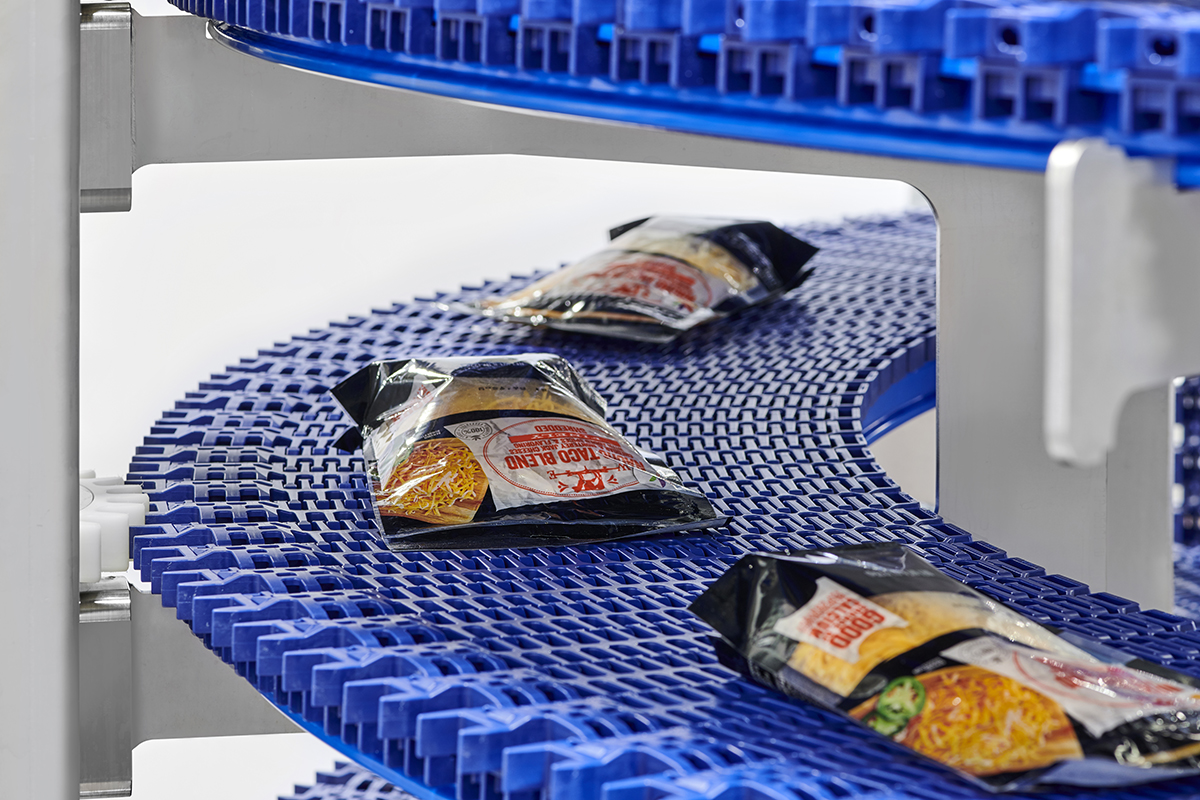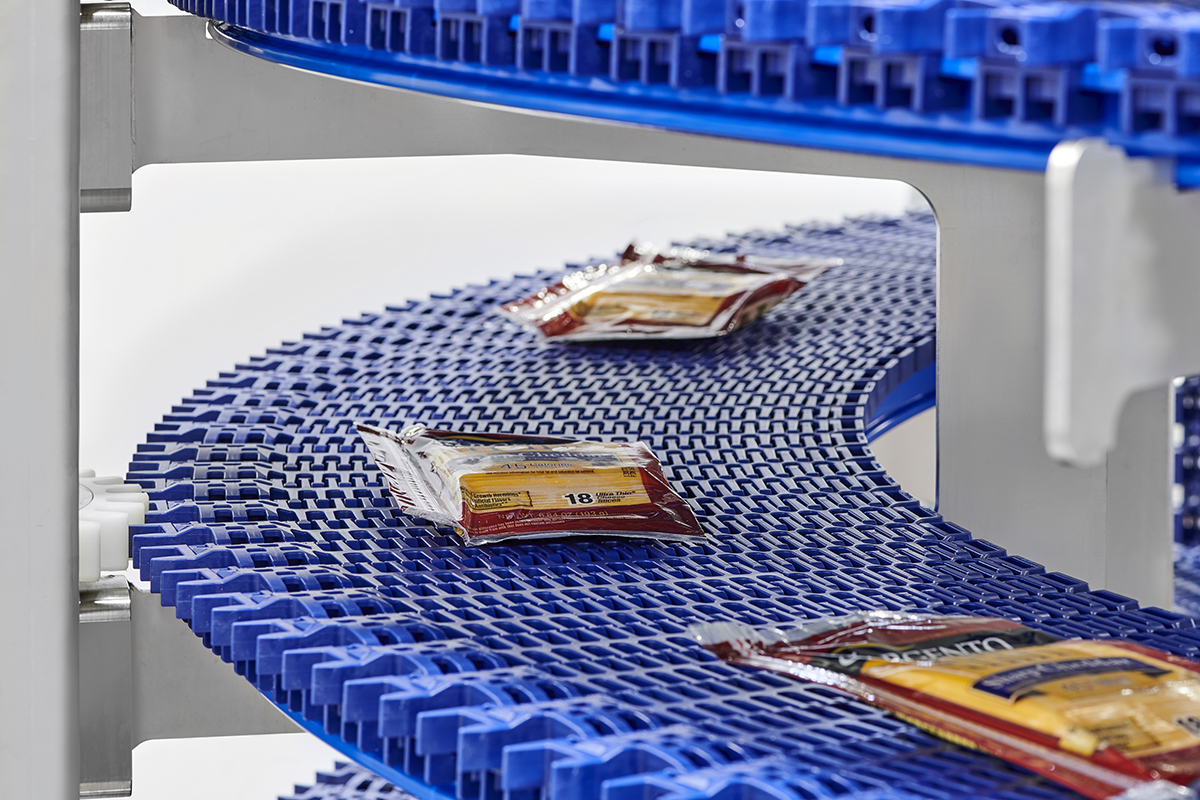 Sanitary conveyors

maintain your dairy product's integrity
SideDrive conveyors help dairy processors ensure the integrity of their products while keeping them food-safe.
Conveyors made with food-safe materials protect your product from contamination. Transferless and spiral conveyors safely handle dairy products and prevent breakage. The gentle motion of the side-drive edge-driven conveyor belting keeps your products from moving around, preventing breakage and helping maintain integrity. Additionally, plastic belting prevents damage or marks caused by its rigid metal counterpart and helps reduce product loss due to adhesion.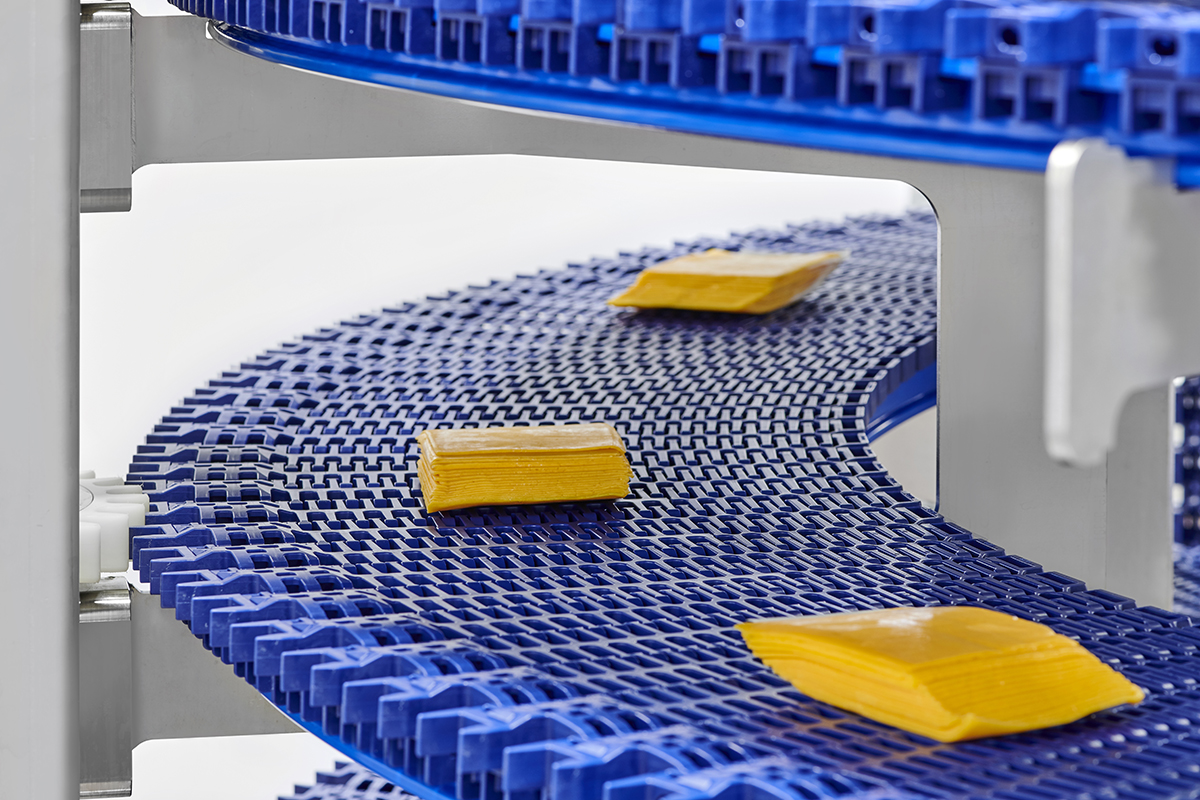 Naked Products Primary Packages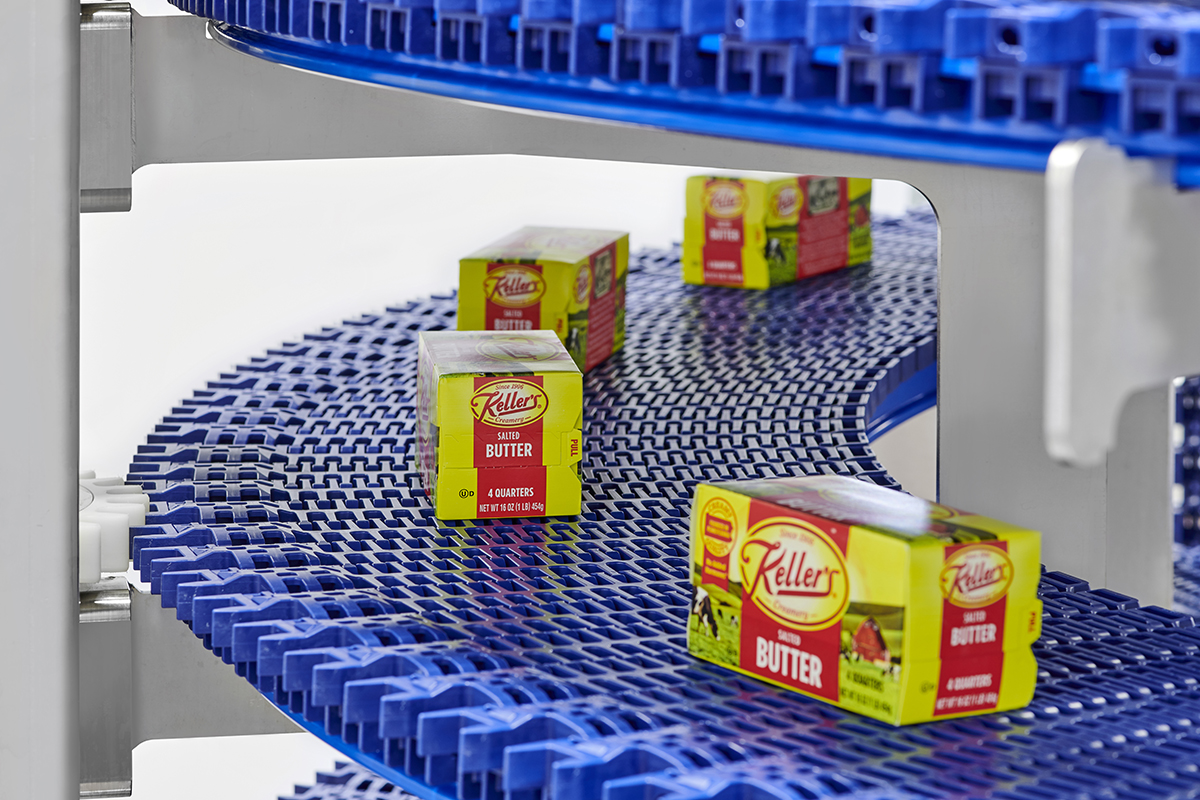 Secondary Packages
Keep your

dairy production line

clean & sanitary
According to the Innovation Center for U.S. Dairy, microbiological cleanability, being made of compatible materials, accessibility, self-draining surfaces, hollow areas hermetically sealed and no niche points are sanitary design principles that are "critical to ensure cleanability to eliminate harborage sites where microorganisms are protected from cleaning and sanitation."*
SideDrive conveyors are hygienically designed to be compatible with food-safe dairy production lines. With an open, drumless design, unique food-safe edge-driven belt technology and a number of sanitary features, SideDrive spiral conveyors are the most hygienic on the market, and provide a conveyor solution for your food safety plan.
The small footprint of SideDrive spiral conveyors is beneficial for easy accessibility, cleaning and sanitation. Hygienic features and plastic belting make washdown more effective. These features include:
Food-safe materials

Sloped surfaces for easy run-off

Cantilevered, stainless, open-frame design

Plate frame structure easy for cleaning

Hygienic feet

Continuous welds to prevent harborage of bacteria

Welded standoffs that separate parallel surfaces

Solid UHMW wearstrips
Source: *Wilkin, Edith, et al. Control of Listeria Monocytogenes. Innovation Center for U.S. Dairy, 2017.